CUSTOMER TESTIMONIALS:
June 2019
'I am not so great with words so I'm not sure if what I will write can adequately
describe how wonderful my recent two day workshop with Tom was.
Tom is a great teacher giving his opinion and helpful constructive criticism when needed.
He met me at my knowledge level improving areas that I was weak in (filters and composition).
I learned so much from Tom during my two day workshop but most importantly he boosted
my confidence as a photographer. Thank you Tom!'
- Callee Blanchard / USA

July 2019
'Thank you Tom for a fun and informative workshop on Skye.
Got a lot from it. Already looking at attending another one of your workshops later this year.
Thanks again, Keith'
- Keith Sim / UK

March 2019
'It was an awesome trip to the Lofoten Islands with Land of Light Photography. Tom and Adrian were both really
helpful and were always on hand for any questions. I felt that I was able to improve on my skills and try new things
due to the variety of landscape. I would definitely recommend others to go with them to the Lofoten Islands; it was
a trip that had both; the classic locations that Lofoten offers as well as some very unique spots which made the experience
so much more memorable, especially when it came to the aurora on our last night there!'
- Ali Ayaz / UK

March 2019
'I recently went on the workshop with Land of Light Photography to Norway. Tom provided excellent guidance and communication
prior to this trip, a well organized week of activities and beautiful locations and expert photographic expertise. It was a fun,
challenging week with a great group of people.'
- Cynthia Rees / USA

March 2019
'My girlfriend and I recently attended the Norway workshop and had an great experience. The locations were stunning,
the workshop was planned well while remaining flexible to adjust to the conditions, and Tom does an excellent job tailoring
his instruction to each person's experience level. Thanks for another excellent workshop!'
- Evan Western / USA

February 2019
'Hey Tom, thanks for a great workshop. We both learned a lot from your patient guidance and advice'
- Nick Hood / UK
'Thanks Tom, was a fab day'
- Kara Mudie / UK

October 2018
I had an absolutely fantastic time with Tom travelling around the highlands, we went to multiple locations that were catered
to my needs/wants which was great. Tom is very accommodating and his knowledge of the land is insane. You can trust him
to take you where you want to go and show you fantastic locations you didn't even know about! Do not think twice about going
for a tour or a workshop. It's an experience I will remember for a long time and I'm now looking into the future for booking
a second trip, don't miss your chance!'
- Justin Laidlaw / UK

October 2018
'Spent 2 very enjoyable days with Tom travelling from Inverness to Ullapool. Tom was very knowledgable with the roads,
sights and perfect spots to capture perfect snaps. I would highly recommend Tom, very professional, patient, easy going
and fun chap. Thank you for a wonderful experience.'
- Mandy Wong / UK

September 2018
'Just returned from a half day workshop on Skye with Tom.
I can honestly say that it was absolutely superb. Tom was very informative, helpful and patient.
I cannot wait to put into practice all I have learned today. I can highly recommend his workshops
and look forward to booking another one in the future. many thanks.'
- Suzanne Eckersley / UK

June 2018
'Even though the weather was not the best for photoshooting Tom knew how he could get us out of our comfort zone.
In our introduction to Tom we introduced ourselves as people with photografers eyes but no photografers skills. how true!
We tried various manual settings and came to the conclusion how little we knew of our cameras. So much more possibilities!
So much influence you can have. Thank you Tom for your patience, we learned a lot this afternoon.'
- Sabine van den Brom / Netherlands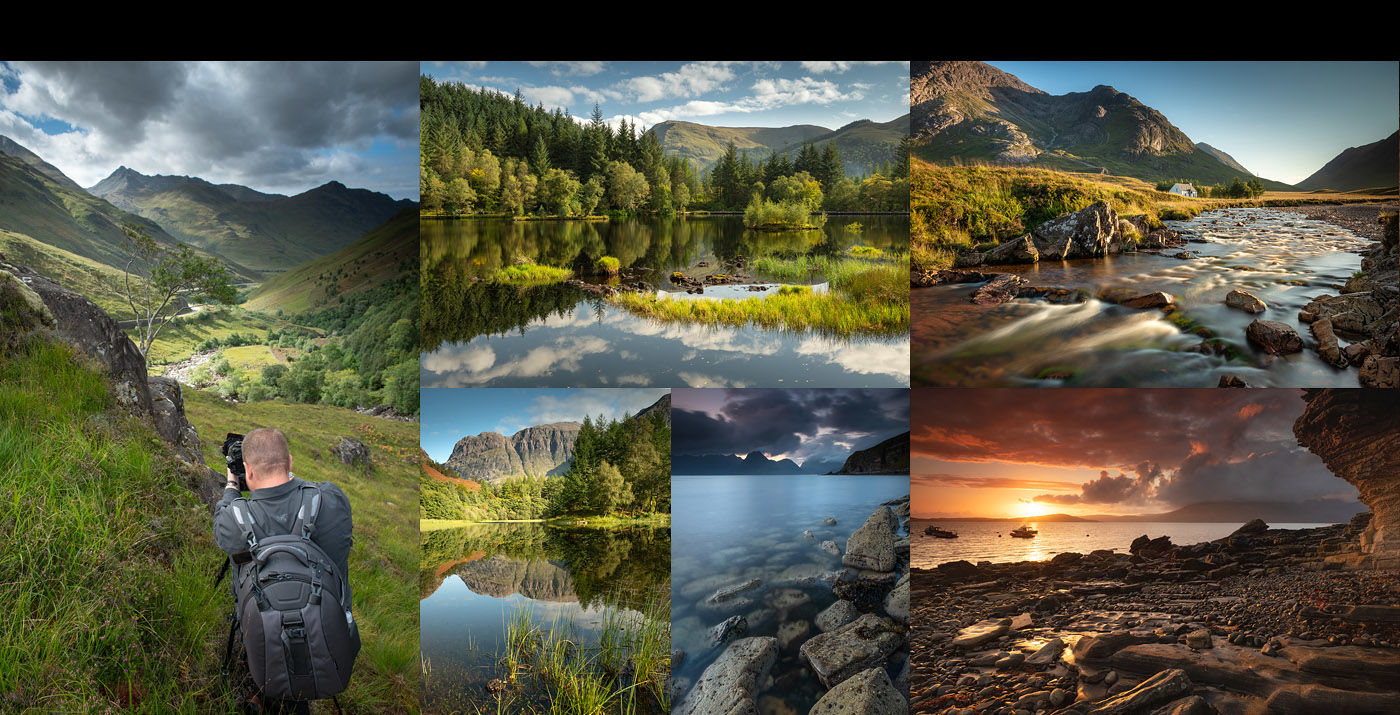 September 2018
'2 Day Workshop... two unforgettable days with Tom in the Highlands and on Skye ...
Learnt a lot and saw some really nice places... many thanks to Tom!'
- Lutz Frischmann / Germany

November 2018
'On Monday 26th November I had the pleasure of attending 1 to 1 Workshop with Tom which I found extremely beneficial
and productive where Tom gave me a fantastic insight into his photographic professionalism. We spent the day in around Moray,
I found the day so beneficial I intend to have a follow Workshop with Tom in early next year. Tom was very professional,
nice guy and easy to get along with during entire day together. Highly recommended and money and time well spent .
Many many thanks Tom once again!'
- John Lang / UK

March 2018
I just wanted to take a moment and thank you, Tom, for our photography workshop around Skye and the Highlands.
The students all spoke very highly of you both, and we're happily recalling the locations we visited in your company.
I had a great time, especially visiting places I hadn't been before!'
- Matthew Bender / USA

September 2018
'Tom was the perfect guide for our recent tour of the highlands! I encourage anyone thinking of a tour of Scotland (especially the highlands)
to seek him out. He is a professional photographer eager to help even those with little to no camera expertise like me.
He knew just where to go for spectacular views and how to be patient with ever changing coastal weather. Very pleased!'
- Karen Ann Fentress / USA
What a great two days!! Tom is knowledgeable about where to go and the right time to go to experience the very best of the Highlands.
We could not have found the best vantage points and photographic compositions without him. In addition, he is great fun to be with!
Within minutes of meeting him, I knew we would be having a special adventure with a person who loved the Highlands.
I cannot recommend Tom more highly.
- Catherine Futter / USA

September 2018
'Many, many thanks, Tom, a trip of a lifetime! Hope we get a chance to do this again, soon'
- Andrew M. Corbett / USA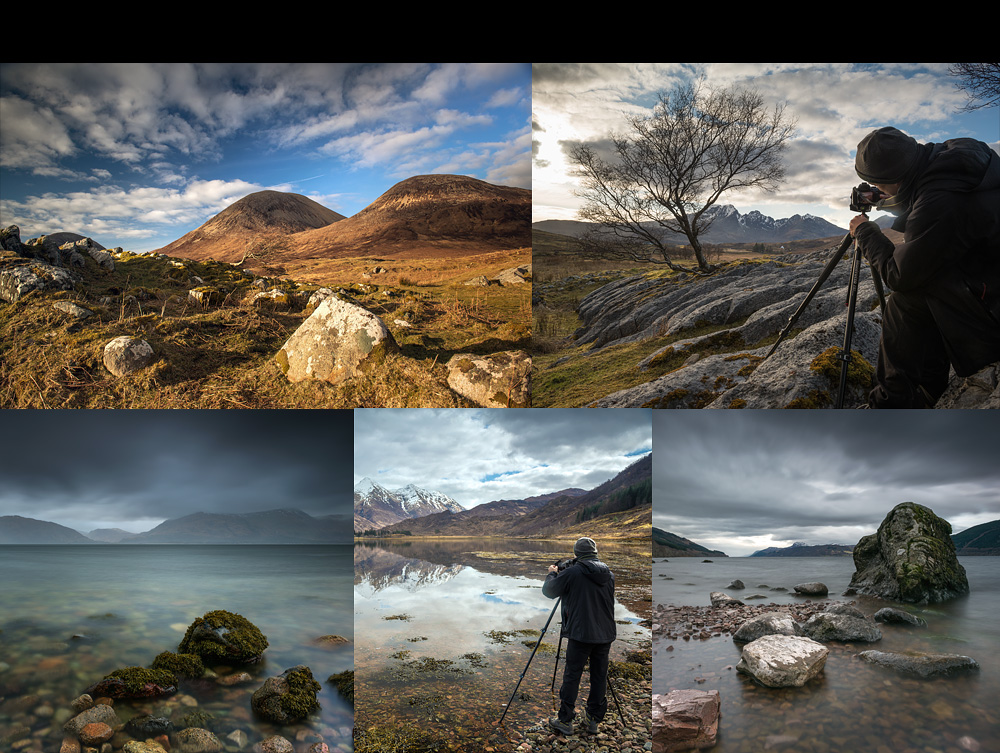 March 2018
'I had a two day 1 to 1 workshop with Tomasz, plus a post-processing
session as well. I couldn't recommend it more, Tomasz is both an excellent teacher and a charming company.
He provided clear and ordered guidelines even for an amateur photographer like me, readily adapting the workshop
to your capabilities and gear, and giving you gradually more freedom in the choice of settings and composition as
you acquire more autonomy. If you are a beginner as I am you might feel a bit overloaded the first couple of hours,
but as the procedure keeps repeating in each new location - and what a huge amount of memorable, awesome locations
we visited !- you get quickly into more creative issues and camera settings and filter configurations gradually become
a second nature. Beware though, as Tomasz is really passionate and pays full attention to details ... I remember the first day
at the Eileann Donan castle, he just made some apparently subtle adjustments to my composition and the picture turned out
to have a whole new dimension, full on novel perspectives and equilibrium. What a master he is!
Beyond that archetypical place, we visited Glen Shiel, the Kintail area, Plockton, Skye (Elgol), Loch Ness and surroundings,
a bit of Argyll (castle Stalker)...all that in just two days! Besides, Tomasz was a great company throughout the long driving times as well.
We talked on soundfield recording, music composition and production - I am a musician as well, so his great musical skills
and knowledge added an unexpected plus to the workshop. Really I could not ask for a more satisfying, creative and enriching experience!!!'
- Josep M Comajoncoses / SPAIN

June 2018
'Hello Tom. Thank you for an amazing afternoon.
I learnt so much from you and was able to capture the most beautiful pictures..... you helped bring all the components of photography together for me
in one afternoon in one of the most incredible places in the world. Thank you for your company too. You are an excellent teacher and mentor.
Anyone thinking of taking a workshop with Tom.....don't hesitate, brilliant!
Thank you Tom.'
- Paula Marshall, UK

May 2018
'Tom you were so amazing at showing us the best places to shoot photos, providing information
to enhance my photography. As a retired professional, I highly recommend Tom for any level of photographer!
He was friendly, immensely knowledgeable of areas we photographed in to get the best shot.'
- Jill Bergeron / Michigan, USA

April 2018
'I had a very instructive day out with Tom who was patient, knowledgeable, friendly and most importantly
a great teacher! I classified myself as advanced beginner as I am familiar with most of the camera controls
but I was able to improve my ability to work in manual mode and I learnt alot about the use of filters to eg reduce
over exposure in the sky(rather than using editing software to compensate) and to create a bit of drama.
He has a vast knowledge of scenic viewpoints and which makes the training exercise even more enjoyable.
Thoroughly recommended!'
- Barry Nicholson / Invermoriston, Scotland, UK

February 2018
'I had the joy of spending a 1 to 1 workshop with Tom in various locations in Glen Coe and Glen Etive.
We met in the Glen Coe village car park and right from the start Tom put me at ease with his easy manner
and sense of humour. He helped me with several aspects of photography I was struggling with and suggested
other tips regarding my equipment. I thoroughly enjoyed the day, thank you Tom for sharing your
knowledge and company, great day out.'
- Ali Wilkinson / Perthshire, Scotland, UK

January 2018
'I am so extremely impressed with my half day session! Despite being a bit nervous
(I'm 5 months pregnant with twins!), Tom put me at ease straight away. The drive was almost as fun as the session itself!
He took me to Loch Clair & photographed me taking photos of it (my name is Claire) for me to show my girls one day,
which was lovely! In terms of instruction, he was very patient & thorough, but also pushed me to improve over the course
of the 4 hours, giving me confidence & infecting me with his passion. He made me feel really in control while constantly
making sure I was okay. I was delighted with my pictures & what I have learned. Tom is not only a wonderful photographer
but extremely well suited to teaching photography, getting the best out of people & creating a relaxed, fun environment!
Top marks... I couldn't have been more happy with the experience!'
- Claire Fulton / Inverness, Scotland, UK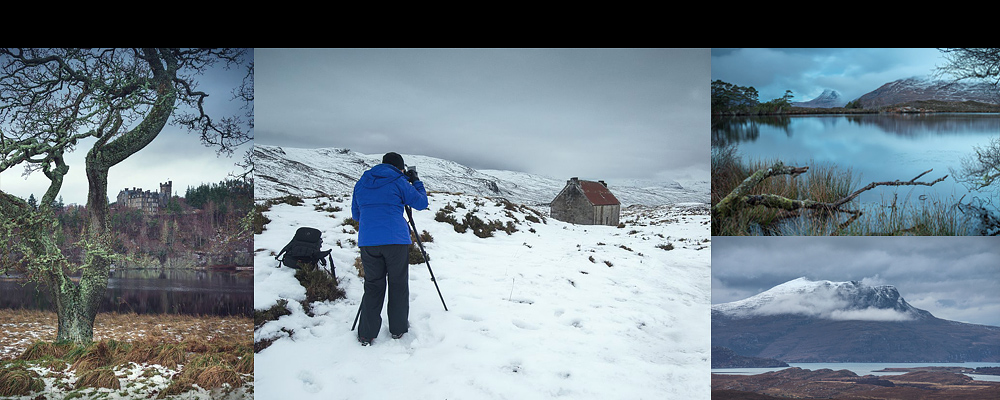 January 2018
'I had my first workshop with Tom in April of 2017 and my second on January 4th, 2018.
What an outstanding day we had. Tom made sure to find locations that matched my requests for winter scenes, castles
and moody skies. As a repeat customer, Tom made sure to review the basics and then present me with composition
and lighting challenges. I also added the editing workshop so that I would be able to start editing my shots as well.
I feel that I made great progress and was able to put lessons learned into practice during the rest of my vacation on Skye.
Tom continues to offer help with equipment and software questions and I know he will happily answers questions I may have in the future.
Sign up today! Tom's workshops remain my favorite way to explore Scotland!'
- Caroline Cash / Frederick, USA

May 2018
'Had a great 2 days with Tom 1 to 1. Learnt so much and he's great company.
Thanks for the experience and remember Tom when you want to climb the big hills give me a call!'
- Andrew Geere / UK

May 2018
'Thank you for a great photo tour! Thoroughly enjoyed it as well as meeting you. It was an amazing day.'
- Kaye & Dick Counce / Georgia, USA

May 2018
'It was a pleasure to have you as our tour guide. Highly recommended.'
- Jörg Jäger / GERMANY

May 2018
'Thank you Tom. I had a brilliant day with you yesterday. Take care.'
- Shona Lamb / Aberdeenshire, Scotland, UK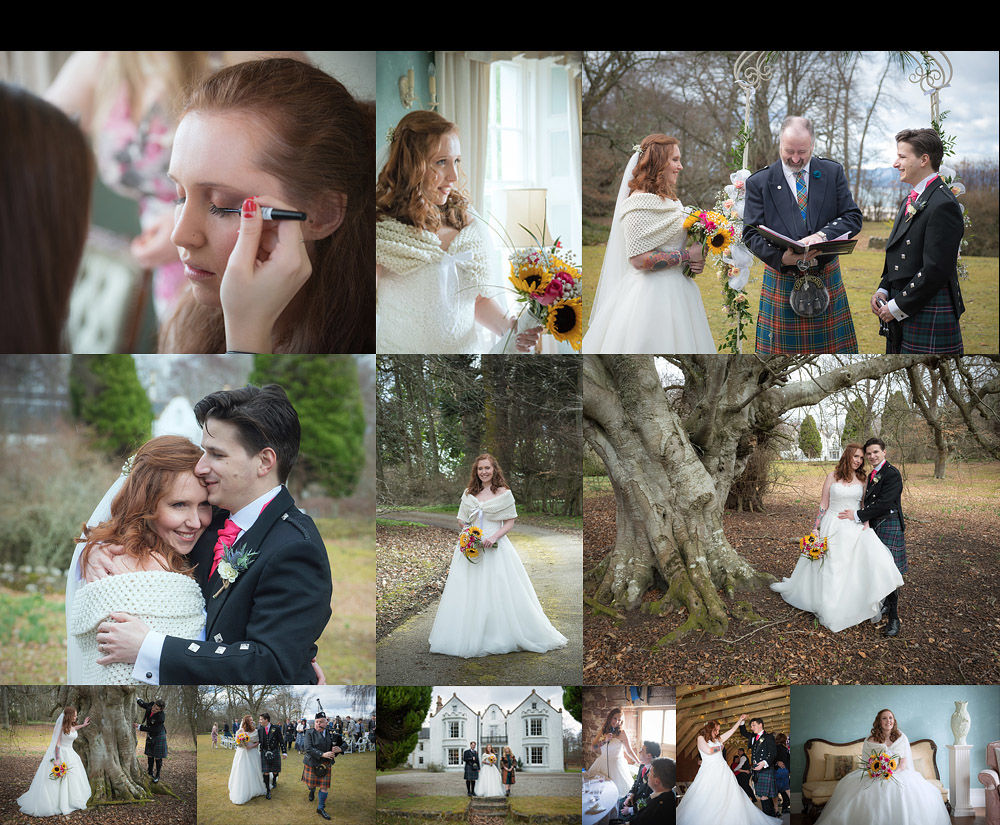 April 2018
'Tom was our wedding photographer, and took thousands of
photos, mostly candid shots, so he captured every little moment of our day.
It was like he wasn't even there, and made everyone feel comfortable, and the photos we got at the end of it were great.
Thanks again Tom!'
- Kara Virgo-Ammann / Edinburgh, Scotland, UK

March 2018
'I'm positively impressed by Tom and his fantastic work.
I have been allowed to make a few days of vacation in Scotland in March and wanted to have beautiful portraits connected to landscape.
Everything worked smoothly the shooting went all day over and successes in different places. He has also received special wishes and has come to us.
The results are great better than ever dreamed. Absolutely recommended. And The Price-performance ratio great.
Happy again Tom :-) thank you very much for everything'
- Sara Leibold / GERMANY

September 2017
'Had a brilliant day yesterday (23rd September) with Tom. He is very knowledgeable
about the areas we covered (Wester Ross and a bit of Skye) and took us to some fabulous spots to get the best photos. Shooting in manual and raw was a new experience
for me and Tom was patient and helpful with regards to camera settings and making the most of composition. I'd highly recommend his one-to-one workshops.'
- Linda McBride / Fife, Scotland, UK

September 2017
'I spent an amazing day with Tom in Skye on the 5th September,
accompanied by my daughter, who had arranged a day's tuition for me as a gift. I've been taking photographs for as long as I can remember,
from processing black and white film as a youngster to taking 35mm slides, before "going digital" some years ago.
But spending the day with Tom has given me new inspiration in my photography. I was surprised and delighted to learn so much, and to visit new locations,
even though I've visited Skye several times before. Tom is a very pleasant companion and an excellent and patient teacher, who is able to pitch his level
of instruction to match any ability. I feel I now see things with a fresh eye, and I look forward very much to taking better pictures, based on what I have learned.
I have a growing list of filters to add to my Christmas list… Thank you, Tom, you have shown that it is indeed possible "to teach an old dog new tricks"!'
- David Thompson / Northumberland, UK

August 2017
'I recently spent the day with Tom on an 8 hour Photography Workshop
around the Glen Coe area. It truly was a fantastic experience! I'm a total beginner, however after a couple of hours with
Tom I had a really good grasp on how to use my camera in manual mode. He really is an excellent teacher! He was friendly
and relaxed from the outset which put me at ease, and he tailored his instruction to my level of understanding.
He took me to several different spots around the area which were all stunning, and once I had gotten to grips with
the settings on my camera he would help me with composition in order to get the best shots. I learned a lot during the day,
and had a great time with Tom. Since then he has been kind enough to email me with guidance and links for the products
we used during the workshop. I really cant praise him enough, and I would thoroughly recommend his workshops/tours
to anyone with an interest in photography.'
- Laura Campbell / Kilmacolm, Scotland, UK

July 2017
'Did a photography workshop with Tom in Glencoe & on Isle of Skye;
had a great time and learnt new tips to improve my photography.
Tom's knowledge of great photography locations in the region is quite extensive so would definitely recommend him'
- Ali A / London, UK

July 2017
'I booked a photography workshop for my husband as a Christmas present last year.
From the moment I first contacted Tom he was incredibly helpful, recommending photography equipment and scheduled a time that tied in with our holiday to Gairloch.
My husband thoroughly enjoyed his lesson and has been putting his newly learned skills to good practice.
We look forward to booking again next time we are up north!'
- Jillian Owens / Scotland, UK

June 2017
'My 16 year old daughter and I were able to spend the day with Tom this month
taking one of his photo workshops. We had a limited amount of time in the Scottish Highlands, but Tom made sure the day we spent with him covered lots of territory
both in the technical skills offered through the workshop, as well as the number of locales we visited. Our vacation covered two weeks touring wonderful places
throughout the UK, and both of us consider our day with Tom as one of the best spent. I can't recommend him highly enough!'
- Emily Styron / Indiana, USA

June 2017
'I stumbled across Tom's photography page about a year and a half
before my boyfriend and I even started discussing a trip to Scotland. I knew we would get there eventually and I knew that when we did, this photography tour
was going to be built into the trip. I couldn't have been happier with both the quality of instruction and the ease with which we got along with Tom.
Not only did I transition to and gain confidence using manual mode (a step I had always been reluctant to take), but with Tom's gentle guidance,
my composition also improved. There is absolutely no better way to see the Highlands as Tom knows all the best spots.
My only regret is that we got rained out of some of the locations I was hoping to photograph, but that just means I will have to come back.
Many thanks for a fantastic experience.'
- Natasha Szalacinski / Ohio, USA

May 2017
'I had an excellent day - thank you very much.
I learned a lot and saw many beautiful places. The workshop is highly recommended. Best regards, Rebekka'
- Rebekka Richter / GERMANY

April 2017
'I had a really brilliant day with Tom doing one of his 1-1 workshops.
He was so quick to gauge where I was at, and pitch his tuition, advice and comment appropriately.
I learnt what I hoped to and came away feeling thoroughly inspired and enthused, with lots to work on and practice.
I can't recommend one of Tom's workshops highly enough; he is such good company, such a good and patient teacher
and so generous with his knowledge and experience.'
- Fran McLean / Sheffield, UK

April 2017
'Tom is a fantastic teacher and extremely patient.
He took a complete beginner and turned me into a confident photographer by the end of the day.
He made sure that I understood how to use the camera and had a bit of fun "quizzing" me on what I had learned
by setting the shot and then changing all of the settings so I had to pick the correct ones.
Tom has also provided guidance on camera equipment and made several
suggestions at different price points which is very helpful. I had a terrific day and there is NO better way to see the beauty of Scotland.
Thanks, Tom. I'll be back for more!'
- Caroline Cash / Frederick, USA

April 2017
'Tom is a brilliant mentor whose given me the knowledge and confidence to help me progress
and take my photography to the next level. At the end of the one-to-one workshop I left feeling excited to put all my new found knowledge into practice.
Thank you Tom for a really fun, interesting and informative day!'
- Laura Cannell / Moray, Scotland, UK

April 2017
'It was a great day Tomasz, I learned a lot and took some nice shots, thanks'
- Iain Montgomery / Edinburgh, Scotland, UK

May 2017
'I enjoyed an excellent day with Tom who is a very knowledgable guide and very good company'
- Chris Smith / Buckingham, UK

April 2017
'Hi Tom, just to say what a fantastic day out on Monday in three of my favourite areas; Glencoe, Glen Etive and Rannoch Moor.
We got some fantastic shots and the weather was much better than I expected which made all the difference. I have spent many years
driving past many of the superb locations that you took me to en route to various Munros and Corbetts. I now know some great photography
spots though and will be hunting down many more in the area and beyond. The workshop lasted nearly 11 hours but the time went very quickly indeed.
Overall a superb day and I thank you and would certainly recommend your services to anyone with an interest in the fantastic Scottish scenery and photography.'
- Chris Todd / Dundee, Scotland, UK

March 2017
'I had a great day with Tom, he made me feel relaxed and I felt that I could ask him anything about my camera (even if I thought it was a silly question!).
He is very knowledgeable, gave me tips about framing the shot, using filters, shooting in portrait and the best sharpness for my lens. I took a couple of great photos on the way home and without the knowledge I learned from Tom,
I don't think I would have been able to capture them! Great value for money and I would happily pay it again. Thanks Tom!'
- Thomas Lamont / Falkirk, Scotland, UK

February 2017
'What a great day. I really enjoyed the day and our time together and more than that felt I learned lots taking my photography to the next level.
A few highlights 1) you are a nice chap to be around 2) you know the best locations so can pack a day full of great photo opportunities
3) you seriously know your stuff regarding photography and 4) you are a good teacher and a very generous with your tips and training.
The bottom line is I just had to go out the next day to put into practice all you taught me and got some good shots.
See you again next year? All the best'
- Michael Cook / Stirling, Scotland, UK

February 2017
'I had a great time with Tom on our workshop on Skye and the subsequent processing course. He was extremely helpful,
patient and informative, tailoring the course well to my needs, and took me to excellent locations for photos. He did detailed planning
of the workshop beforehand, ensuring that I got everything I could out of it. He was also flexible so that we could go when the weather was suitable.
I would highly recommend any workshop with Tom.'
- Tom Luthman / Inverness, Scotland, UK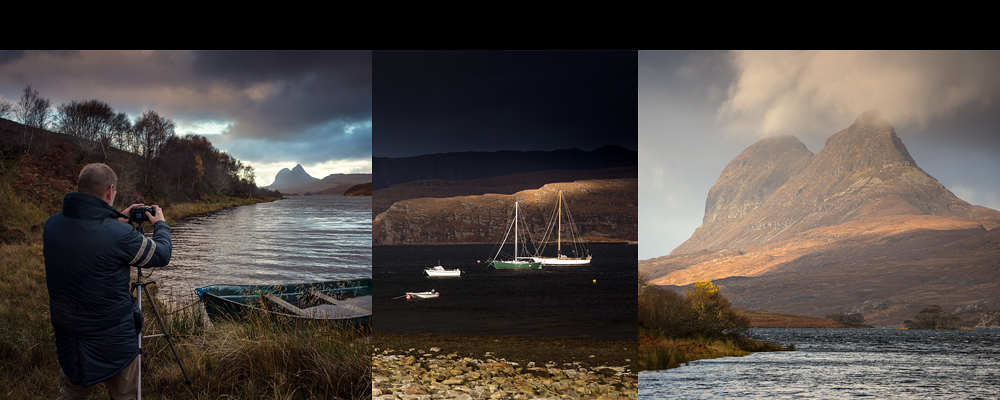 November 2016
'Just to say thank you for a great day, taught me a lot and looking forward to getting out there snapping away,
thanks Tom, money well spent.'
- Kelvin Burdett / Lairg, Scotland, UK

November 2016
'Just a note to thank you for a fantastic day I had last week. I learnt SO much, and you took me to some fabulous, beautiful settings
on what was a difficult day weather-wise. I got some fantastic photos, all of which my friends are very impressed by. I hope to return
and get that trip to Skye. Highly recommended and well worth the money. Good luck in the future!'
- Dave McIntosh / Aberdeen, Scotland, UK

October 2016
'I had the pleasure of spending the 12th October 2016 with Tom. I learned a huge amount that would probably have taken me
6 months to do so on my own. Tom is a very patient mentor and knows the best locations and the right times to catch the best light.
I would highly recommend his services to those interested and am already planning another trip next year!'
- Gordon Wright / Duns, Scotland, UK

September 2016
'I am so glad I decided to do this workshop! Tom is not only a fantastic photographer, but a great person as well.
I was able to get photographs from places that I wouldn't have gone (not only because I didn't know about them,
but I wouldn't have attempted to try on my own) Even though my camera is just a little point & shoot, I learned so much
and had such a lovely day. I'm trying to put what I learned to good use on the rest of my trip.
Thanks for everything, Tom! I will be back!!'
- Judy Gabbett / Missouri, USA

October 2016
'Thank you again for yesterday's workshop (25/10/2016). Really enjoyed the day and learned so much.'
- Steve Deacon / Kirkcaldy, Scotland, UK

May 2016
'I've known Tom for sometime now and was fortunate to have been one of his students in May 2016. He is an incredible instructor
and photographer! He's very easy going and has a great sense of humor. I was able to improve my photography, AND captured
some incredible photos at the same time. I'm looking forward to another opportunity perhaps next year!!!'
- R. Tom Sizemore / Washington, USA

September 2016
'The time I spent with Tom was the highlight of my visit to Scotland. Just spending the day with him greatly improved
my photography skills and I got some iconic shots I will have forever. I look forward to returning to Scotland and having Tom
guide me to see more of the Highlands.'
- Jack Herold / USA

October 2016
'I had a very nice experience in a photography one to one workshop. Very professional and talented potographer.
I learnt a lot and it was very entertaining.'
- Carolina Pérez Valbuena / Inverness, Scotland, UK

August 2016
'What a wonderful and useful day we had, the day threw some challenging Scottish weather which we just don't get in Australia!
I learnt a lot, I thoroughly recommend these workshops!'
- Chris Kirby / AUSTRALIA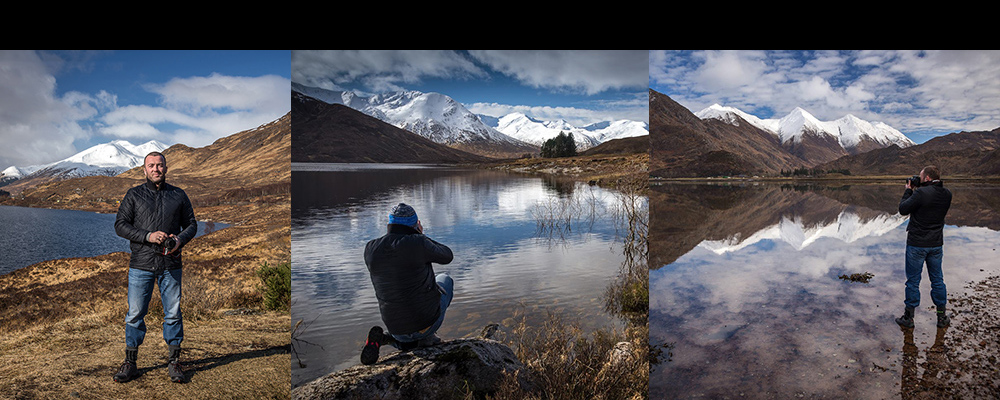 March 2016
'Great 1-on-1 workshop with Tom. Got some stunning pictures around Skye
with valuable hints and tips and great company! Excellent photographer!'
- Greg Macaulay / Inverness, Scotland, UK

March 2016
'After our workshop Tom, I can only reiterate Gregs comments. Great day out,
learning as we went along with some impressive photos, and most importantly,
enjoying ourselves! Thanks! '
- Andrew Birtles / Bristol, UK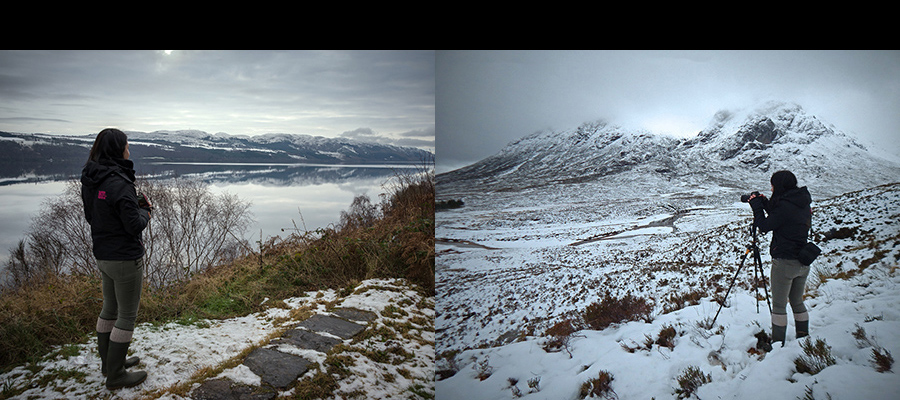 February 2016
'Thank you so much Tom for taking me to Glen Coe and teaching me how to take a
decent photograph! I had a wonderful time and the views were stunning.
I'm psyched for our next trip to the Isle of Skye!'
- Sarah / Edinburgh, Scotland, UK

October 2015
'Wonderful trip through Wester Ross & Sutherland areas with several fantastic
locations, very helpful tuition and great company!'
- Adrian & Marta / Trondheim, NORWAY

October 2015
'I had the fortunate opportunity to spend the day with Tom in a one-to-one photography workshop.
He is a patient and thorough instructor. He knows all the backroads and "secret" locations to get beautifully unique photos.
His pre-workshop information was incredibly helpful and informative, and the workshop was tailored to my expectations.
I highly recommend Tom regardless of your photography experience. It is well worth it!'
- Beth Farabough Bolay / Oklahoma, USA

Copyright Notice: All images Copyright © Tomasz Szatewicz 2023. Unauthorized copying, reproduction, use and/or sale is strictly prohibited.
All materials contained on this web site are protected under various laws, including copyright and trademark laws.